Further products
We are general agent for europe for NAMCO Control (US)
part of Danaher Speciality Products Company and distribute
their products, e.g. Snap-Lock® limit switches of serie EA.
Keywords: former or closed production lines,
spare parts, retrofit, refurbishing.
Because of our depot we are able to deliver several switches
and parts of older production lines.
For example: NAMCO Flex-Lock Limit Switch EA510-22701 (2NO, 2NC)
Download: Product Data Sheets EA510 (Size ~0,9 MB)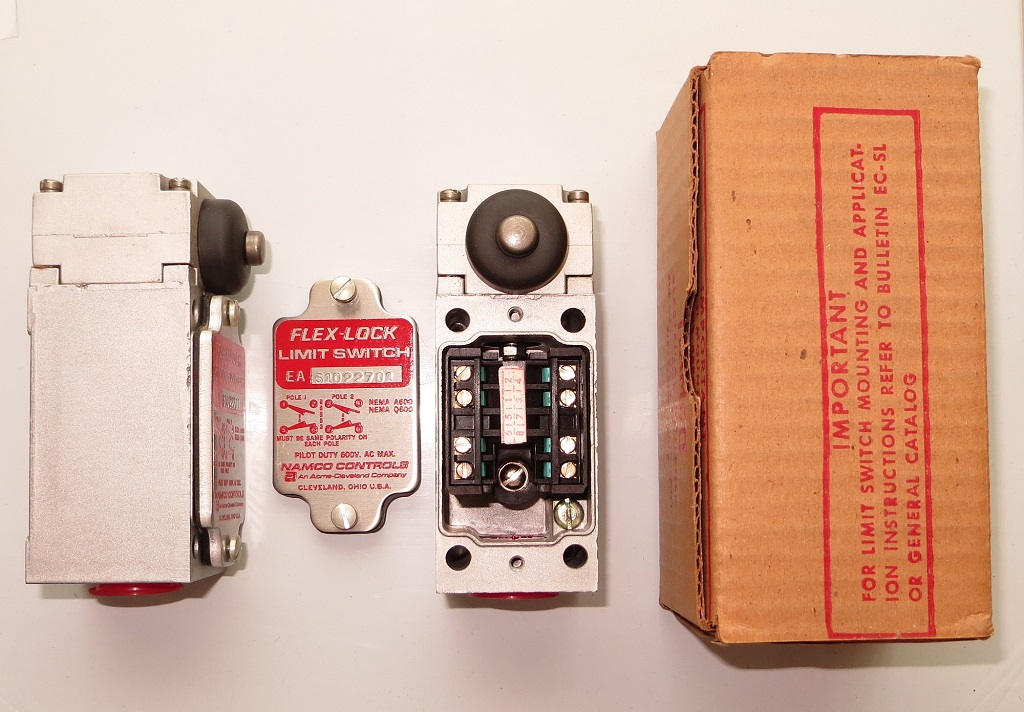 Furthermore in Stock:
NAMCO Flexlock Limit Switches:
EA510-24701, EA510-14701, EA510-17700, EA510-17702, EA510-12700, EA510-22701, EA510-23703, EA510-13703, EA510-22702, EA510-13702.
Herbert Sigma ltd, Letchworth England:
Flexlock Limit Switch: Serie 622- 562200, Serie 622-562202.
Several products of different manufacturers.
- Consulting is our profession -
Please do not hesitate to contact us for further information!